Buying & Selling Gaylord Boxes in New York City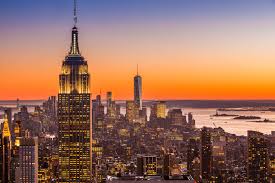 ALA Recycling Industries offers New York City  the best service in Gaylord Boxes. We have had over 20 years of experience in commercial recycling for a variety of businesses and industries. In the greater New York area, ALA Recycling has both dealer and consultants available for your recycling needs!
ALA Recycling can maximize your company's recycling profits by designing a recycling program tailored to your unique needs. Another area in recycling we focus on here at ALA Recycling is buying and selling Gaylord boxes. allowing you to collect, store, and turn waste into profit in an expedient and professional manner.
To learn more about our services offered in New York, contact us at alagroup@alarecycling.com or request a quote online!