New and Used Gaylord Boxes in Columbia, SC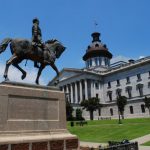 ALA Recycling Industries has been in business for more than 20 years and has seen the changes in the manufacturing world. Gaylord boxes have been the steady through it all. Whether you are buying or selling ALA Recycling is here to help you.
If you are looking for a specific box you can check out our inventory.
Are you in a rush? Our Weekly Specials are ready for immediate shipment.
Is the box you need not listed? Give us a call at 617-332-3280 or drop us an email at alagroup@alarecycling.com and one of our specialists will be waiting to hear from you.
ALA Recycling Industries has made alliances with many freight companies over the years, this ensures that we will obtain the best trucking rates to deliver your boxes in a timely manner.