New & Used Gaylord Boxes in Boston, Massachusetts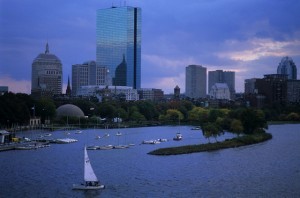 With our headquarters native to New England, our expertise goes above and beyond in the Northeast.
Fun Boston Facts:
Boston is home to the first US Public Beach, Revere Beach.
Boston gave us candlepin bowling
You can drive 90 feet below the earth's surface in Boston.
We buy and sell Gaylord boxes, allowing you to collect, store, and turn waste into profit in an expedient and professional manner. Check out our full
inventory we have a variety of boxes to choose from at all different price point to fill all of your gaylord needs!
Our boxes are reusable and recyclable come in various sizes and strength. With over 20 years of experience in buying and selling Gaylord Boxes. We are happy to offer our services to the capital of Massachusetts, Boston.
Contact ALA Recycling at 617-332-3280 or alagroup@alarecycling.com for more information on gaylord boxes.