New & Used Gaylord Boxes in Boise, Idaho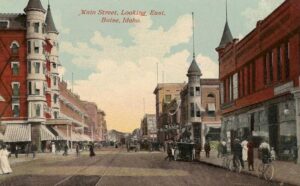 Whether you are a potato lover, or one who needs gaylord boxes ALA Recycling is right there with you! 
We have been specializing in gaylord boxes for over 25 years throughout the US, we can assist with buying and selling new or used gaylord boxes. 
ALA Recycling has it all!
Do you need used produce boxes to move those potatoes? Well, we have you covered here at ALA Recycling. We can help find the exact gaylords you need to make sure you have the best and consistent product to move your products. 
Make sure to give us a call at 617-332-3280 or request a quote online!