New & Used Gaylord Boxes in Anchorage, Alaska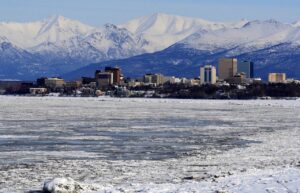 There are 50 glaciers within a day's drive of Anchorage, if you are in a rush for used gaylord boxes we can get them to you as fast as you can make it see the 50 glaciers and of course keep an eye out for the moose along the way.
ALA Recycling Industries has been in business for more than 25 years and has seen the changes in the manufacturing world. Whether you are buying or selling used gaylord boxes ALA Recycling team is here to help you! 
ALA Recycling Industries has made alliances with many freight companies over the years delivering Gaylord Boxes, this ensures that we will obtain the best trucking rates to deliver your boxes in a timely manner. 

Contact ALA Recycling at 617-332-3280 or at alagroup@alarecycling.com and we will provide you the best options and the best service every time!