New & Used Gaylord Boxes in Cincinnati, OH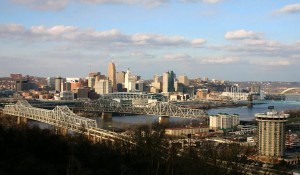 With Cincinnati being the third most populated city in the state of Ohio, we are proud to offer our services in Gaylord boxes! The city of Cincinnati is made up a diverse group of industries from manufacturing and wholesale to the retail trade. With these different types of industries and businesses, we offer a large variety of new and used Gaylord boxes for shipping purposes.
If you are a company located in Cincinnati and unsure of how to transport any large products, Gaylord boxes will be your best option. Gaylord boxes are large corrugated containers with layers of cardboard that have strong support for the materials contained within. These boxes usually have three or four walls and can safely hold between 1,000 – 1,800 lbs of product. They also are available in different sizes that can fit your shipping and storage needs. A great economical benefit is that you can reuse these boxes as well as purchase used Gaylord boxes from companies.
If you are interested in buying new or used Gaylord boxes for your company in the Cincinnati area, contact ALA Recycling at 617-332-3280 or request a quote online!